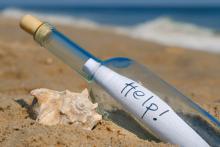 What are the goals for your website?
This is the fundamental question when starting a website.
Are you trying to...
attract new customers
keep in touch with current customers
sell products or goods through the website
showcase the quality of your work
raise funds and awareness for a non-profit
I don't know what kind of web site I need.
That's OK. At iSelect, we are pros at helping you decide what is the best web design for your business or organization. It is important to remember the primary purpose of a web site is to attract and capture new customers for your business or organization. Many web sites today display lots of colors and moving graphics, but they fail to meet the primary goal.
At iSelect, our professional and experienced staff designs custom web sites with an appropriate amount of graphics and text to help you "grab" your customer to sell your marketing message and products. That means new customers and increased sales for your business or organization.