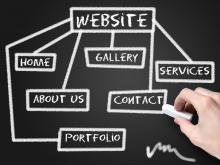 What do you need?
One of the biggest struggles with designing and redesigning a website is figuring out what you actually need. No one wants to spend money on features that do nothing to bring a return on your investment. Every website is different and has different goals. iSelect has been helping customers realize solutions to their online problems for well over a decade.
It's not your job to know the ins and outs of the internet. That's our job.
iSelect can help
Determine business requirements
Pinpoint website goals
Website architecture
Technology solutions
Website maintenance training
Marketing strategy
Search Engines
Do you need help getting better rankings in the search engines like Google and Yahoo? Our Search Engine Optimization (SEO) can help with that.